Basic Parachuting Course
Basic course is designed for those who have not yet experienced the sensation of floating between the skies and ground and who want to do one to three skydives on their own. This tends to be the most common way of starting your skydiving career.
Course participants are complete beginners who want to jump from a plane and ride a canopy they can maneuver.
Basic course is also meant for those who have already jumped, but either it was a long time ago or they used a round parachute at the time.
We use ram-air "square" canopies. Each parachute is equipped with a safety system, which opens the reserve parachute in case of emergency.
We offer gift certificates for the basic parachuting course as well.
Information about the Course
The minimum number of participants is 5; we can accommodate big groups as well. The course takes 2 – 3 days and it consists of a theory, drill and jump sections. During the drills you will master all skills necessary for your jump.
Part of the course is a self-study of materials that can be downloaded here. You will jump from 1200 – 1500 m under a ram-air "square" canopy with automatic opening system.
We use exclusively the latest sets "STUDENT" (ram-air square chutes) in tandem setting (i.e. the main and reserve canopies are both on the back) together with a safety system. We usually jump from the AN-2 plane. After the course, you will receive a jump certificate – a proof of your skydiving experience. If you find yourself hooked up by the knowledge and sensation gained in the basic course, it will be our pleasure to offer you advanced parachuting courses.
Health and Age Requirements
minimum age 15 years (written consent of both parents required for people under 18)
declaration of fitness to parachute from a medical doctor
Price List
| Item | Price |
| --- | --- |
| First jump + training | 2300,- |
| Additional jump | 1100,- |
Schedule for Basic Parachuting Courses
Basic parachuting course takes place at Kolin Airport. The courses are held each two weeks. Please call for the exact terms.
Two theoretical trainings are required before each of the dates. The theoretical trainings take place in Prague 4 – Nusle, Dolni 12 (tram No 11, station Pod Jezerkou, buses No 188, 124, 139, 182, station Kloboucnicka). Dates of theoretical trainings are always set in agreement with participants.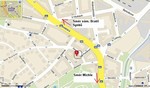 map of Dolni 12, Prague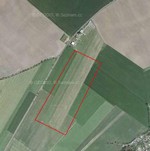 map of Kolin Airport with landing area for basic course

More information about basic parachuting course can be found on www.paraskola-odyssey.cz